Toronto Networking Event Recap – Pravda Vodka Bar
On July 27, 2017 ServerMania sponsored a Web Hosting Industry Review (WHIR) networking event in Toronto, Canada. WHIR networking events always provide a great opportunity for industry professionals to meet in a comfortable environment, develop connections, and create new business opportunities. This event was certainly no exception.
We'd like to thank everyone who came to the event. It was a fantastic turnout, and we had a great time meeting some of our clients. It was also a great opportunity to meet with other industry professionals and hear about the amazing technologies emerging in the space.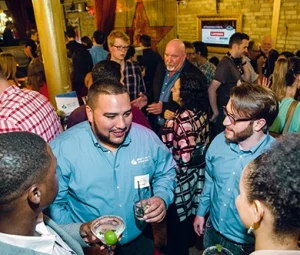 It's important to us to support local industry events like the ones organized by WHIR. The hosting industry thrives when we can all collaborate to deliver the best hosting solutions possible. This starts with getting to know each other at events like this.
We feel it's important to support our Canadian economy and Canadian clients. There are so many great advantages with hosting in Canada – such as our privacy laws surrounding data residency and locations with climates that allow for efficient hydroelectric power and cooling. It was amazing to see so many companies at the event showcasing how they are innovating the Canadian hosting industry.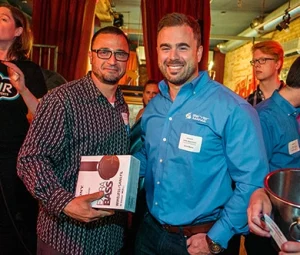 The winner of our Sony Extra Bass Wireless Headset was John Saleh, President and CEO of ITTailors.com. ITTailors has developed an amazing Cloud computing solution to answer the need for businesses with multiple locations looking to centralize their data and communication at unbeatable value for price and service.
A huge thank you to the Web Hosting Industry Review for organizing another fantastic event. WHIR selected the perfect venue for the event. It was hosted at Pravda Vodka bar located at 44 Wellington Street East Toronto, ON, who provided exceptional food, drinks, and service.
Check out our Facebook page for pictures from the night and feel free to tag yourself or leave a comment. We hope to see you at the next event!