Top 10 Productivity Tools and Apps Every Business Leader Needs
In the constantly changing digital workplace, it is becoming more and more difficult to stay focused on business goals. There are so many different priorities that every business leader must juggle in order to be efficient with their time. Luckily, there are many tools available today that can help keep you on track.
In this article, we'll rundown our top picks for productivity tools that every business leader needs to keep their teams at peak performance.
See Also:Google Cloud vs AWS vs ServerMania: How do they compare?
Planning Your Week: A Physical Notebook
Our first suggestion will be a low tech solution, but one that has been implemented by many of the world's most successful entrepreneurs.
Instead of planning your week entirely around a digital calendar like Google Calendar, consider using a physical notebook to keep track of daily and weekly goals. While it may not be practical for some people to track their entire schedule on a physical notebook due to constantly changing meeting times, compiling a list of personal and business objectives in a physical notebook will give you more accountability.
Benefits
Distraction free
Available even without internet access, great for when you're on a plane
Easily review the past week to determine what worked and what didn't
Keeping Focus: Brain.FM
For those of us who enjoy having some background music while we work, it can be difficult to find the right source of music that won't distract us from the task at hand. YouTube has a variety of great classical music playlists, but classical music is not everyone's cup of tea. YouTube can also be a distraction to have open as you may get tempted to start watching videos from your favourite subscriptions.
Brain.FM is a music platform that uses scientifically-proven music to help you focus on your work. It features thousands of hours of background music content that can be instantly run on a loop. You'll never have to worry about finding new background music again.
Benefits
Distraction free platform
Endless supply of personalized music designed to help you focus

Improving Your Workflow: Logitech MX 25 Master Mouse
With many entrepreneurs working on the go with laptops, there is a larger increase of users relying on trackpads to navigate their computing tasks each day. But for some users, using a trackpad for so many hours a day can become uncomfortable. Even with the powerful gestures available, there is also a limited amount of buttons available.
An ergonomically designed mouse like the Logitech MX 25 Master can not only make your day more comfortable, but it also features a number of completely customizable macro buttons to help automate repetitive tasks. For example, if you take screenshots throughout the day, you can program one of the buttons to automatically take a screenshot rather than having to hit Option + Shift + 4 on the Mac.
Benefits:
Program macro buttons to automate tasks
More comfortable to use for hours on end
Manage Team Tasks: Jira or Asana
Most managers will spend some portion of their day checking up on the tasks and projects their direct reports and departments may be working on. Having access to a tool that can provide an at a glance view of tasks is critical for moving projects forward.
Tools like Jira and Asana provide powerful project management tools that equip business leaders with real-time task progress. Employees can move tasks through the pipeline so that managers have a dashboard which shows them how projects are going, and if they need to intervene. Trello is another great option for those looking to manage personal tasks for free.
Benefits
Collaborate on projects no matter where team members are located
Get at a glance summaries on the status of projects
Spend less time manually poking people for project updates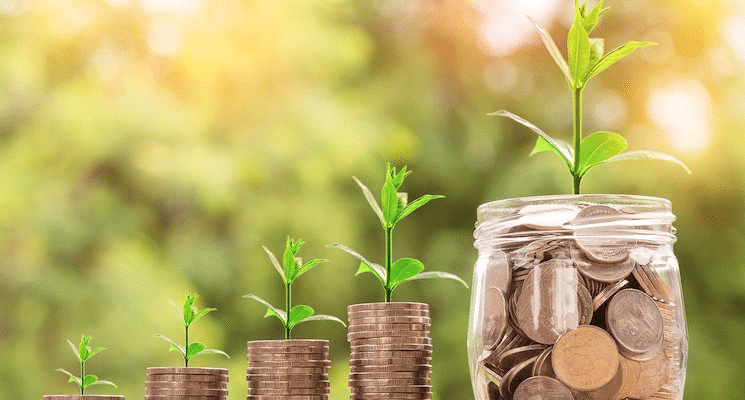 Automating Repetitive Tasks: Zapier
One of the greatest things about technology is that it allows us to automate repetitive tasks so we can spend our time working on meaningful work. But so many of us are still wasting time copying and pasting information between two tools, or doing other tasks that could be easily done by a tool.
Zapier allows you to connect two different tools together by creating a "zap". For example, when someone completes a customer survey on your SurveyMonkey, it can create a new spreadsheet row in Google Sheets so you can instantly share this data with your customer service managers. Or perhaps you want to be notified in Slack when a new Calendly booking occurs so you can respond right away. There are an infinite number of mundane tasks that can be automated using Zapier.
Benefits:
Connect two or more applications together
Automate mundane data entry and other tasks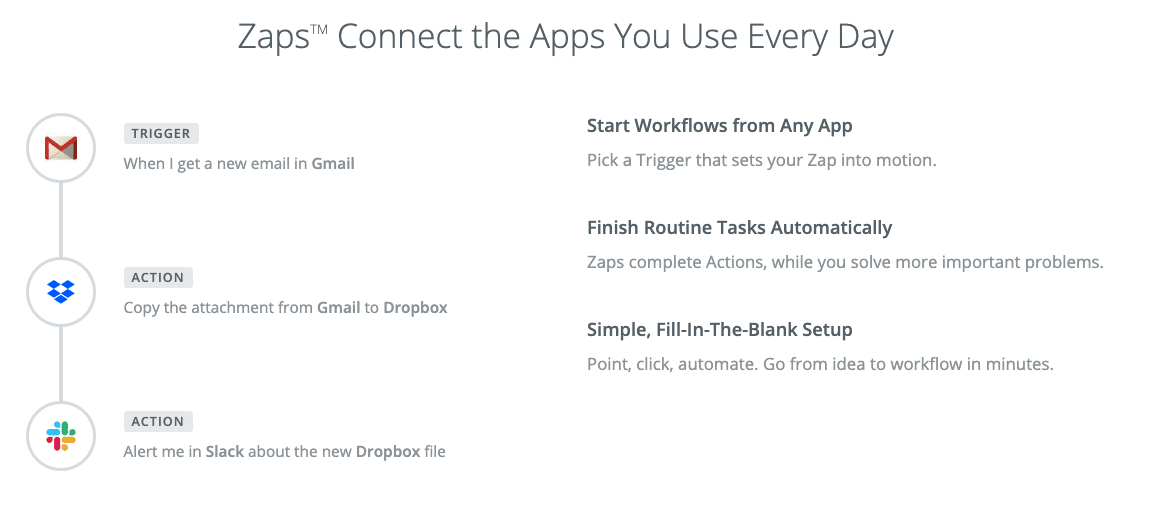 Staying Connected: Slack and GoToMeeting
Depending on the type of organization you manage, real-time communication using a chat application may not be widespread. The technology sector has largely embraced these applications and it leads to a globally connected team that can quickly and efficiently interact with each other throughout the day.
Slack and GoToMeeting are both great tools for team communication and collaboration. Slack is a full-featured chat communication tool which connects teams in businesses of all sizes. GoToMeeting is a powerful video and audio meeting collaboration tool which allows presenters to record the conference, share their screen, and more.
Benefits:
Powerful options such as session recording and cloud storage
Reliable performance on a robust platform
Stay connected with remote employees and clients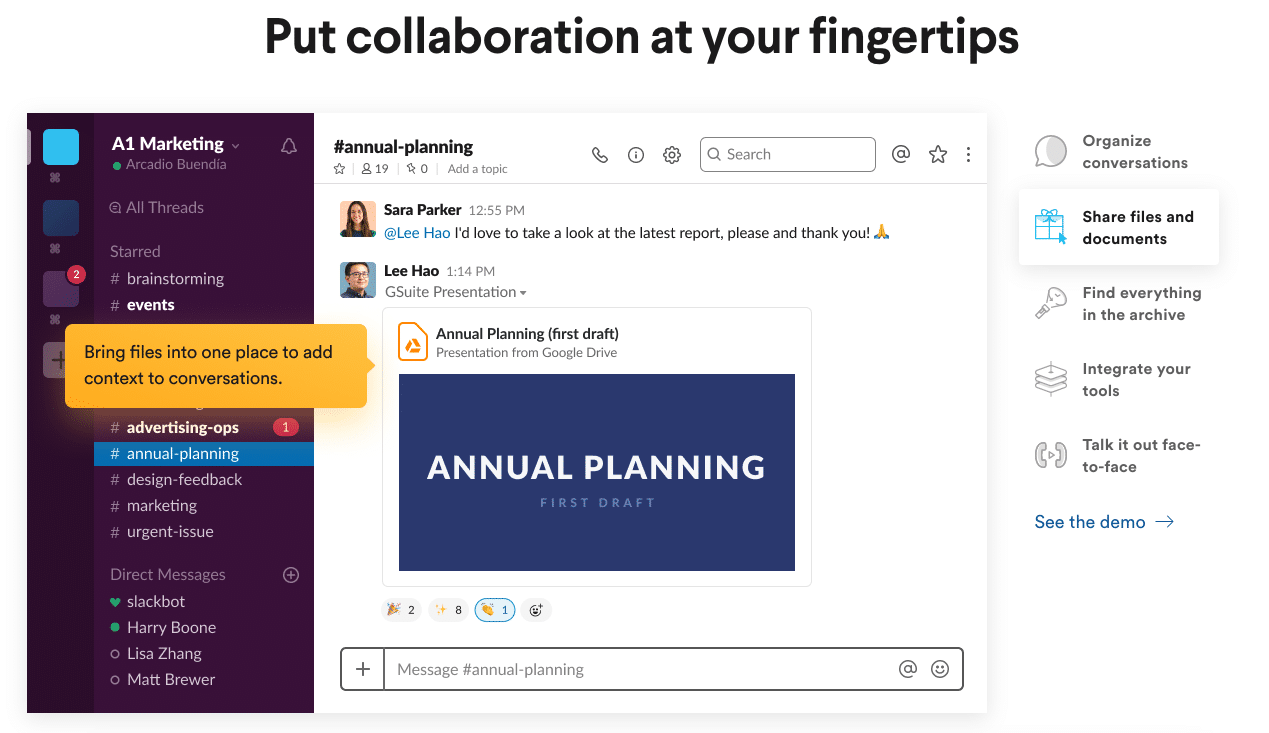 Securing Important Documents: Cloud Backup
No productivity tools list would be complete without the mention of cloud backup and storage options. After all, there is nothing worse for productivity than file loss and having to recreate work.
ServerMania's Cloud Backup platform allows users to setup complete device backup in just a few minutes. In the event of accidental file deletion or hardware failure, files can be quickly restored so you're back at work in no time.
Benefits
Easy to use interface for configuring backups

Fast file restoration

Configure backups in minutes that are scheduled automatically so you don't waste time managing backups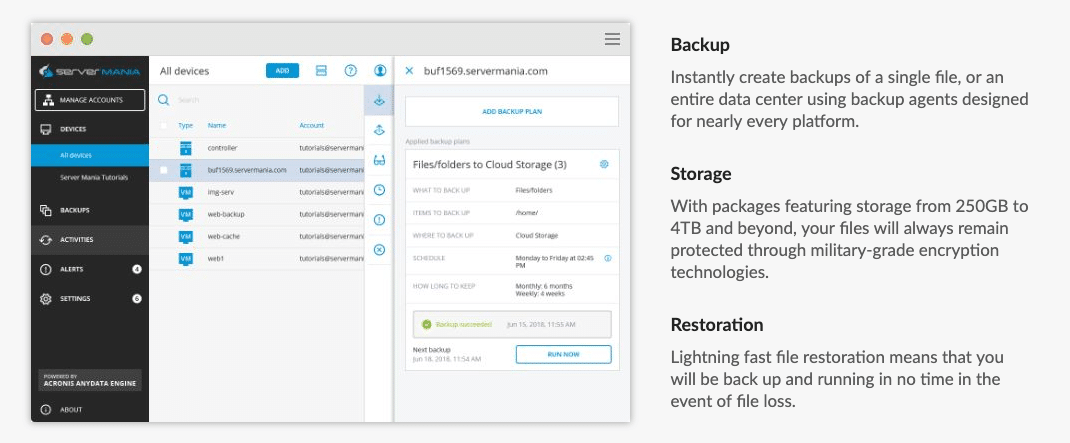 See Also:8 Ways to Secure Data in the Cloud
Managing Leads: PipeDrive
For business leaders in any sales business, managing leads through a pipeline can be a frustrating and time consuming process. Having a tool that can automate this process is one of the best ways of increasing sales productivity.
Pipedrive is a simple, yet powerful lead management tool designed to decrease wasted time on administrative sales tasks and increase lead conversion.
Benefits
Keep track of the progress of deals at a glance
Stop wasting time digging through emails
Keeping Up With Social Media: AgoraPulse
Staying engaged with your customers via social media is a great way to build brand loyalty and turn customers into raving fans. Having one easy to use platform where you can schedule posts and respond to users across all of your social networks is a great way to stay productive in your social media efforts.
There are a variety of social listening platforms to choose from including Hootsuite and Buffer, but we've found that AgoraPulse meets our needs with a feature rich platform that can be easily customized to make social media management a breeze.
Benefits
Schedule posts across all major social media platforms

Develop a social media repository so you can spend less time crafting new posts every week

Modern and updated UI
Keeping Passwords Secure: Lastpass or 1Password
If you're not using a password manager yet, then you're either using the same password across multiple sites (a terrible idea!) or you're spending way too much time managing passwords for all of the different tools your organization uses.
Password managers such as Lastpass or 1Password solve this productivity problem by attaching one master password to a password management program. From there, unique passwords for every website you use are securely stored and automatically filled out as you need them. You can make the process even more secure by implementing multi-factor authentication.
Benefits:
Unique passwords for every website make your data more secure

Passwords are automatically filled out as you browse the internet, saving time
See Also:How to Choose A Strong Password
In Summary
There are so many different tools you can leverage these days in order to make yourself more productive. We outlined just a few of our favourite tools that our team uses every day.
What tools do you use to increase your productivity? Share your answer in the comment section below.