Deciding what infrastructure to use for your application is a daunting task. A large number of factors need to be considered before deciding on infrastructure such as cost, agility, flexibility, stability, availability, and so on. Depending on the size and shape of your business, you can turn the knobs of these factors and end up using different kinds of infrastructures. We, at ServerMania, have advised many businesses to help decide what infrastructure suits them the best considering their options. In this blog post, we hope to cover some of the things that we consider while advising businesses to go for one option over another.
More...
Background
Modern applications are multi-tiered. Applications consist of three main layers - presentation, logic, and data. However, there can be more tiers depending on the type of application you are building. The presentation layer is the layer closest to the application users - it comprises the GUI using which the users access the application. The logic layer of the application deals with the business and application rules and conditions, all the heavy lifting, decision-making that is done as part of the application. And finally, the data layer is responsible for temporary or persistent storage of the data generated or consumed by the application while serving the users.
Server Infrastructure Requirements
Different layers of the applications have different infrastructure requirements. Different types of applications require different levels of security, availability, and scalability features. Many other business needs dictate what kind of infrastructure arrangement suits the business the most. Depending on many factors, a company might decide to go the cloud computing route; others might choose to host their infrastructure in colocation facilities or create their own data center. Depending on what a business chooses, the resources required to set up and maintain IT infrastructure, network infrastructure, firewalls, IDS (intrusion detection systems), application and database servers will change. The same is valid for solving disaster recovery, business continuation, backup, archival, compliance, and audit problems.
IT Infrastructure
To take care of the IT operations, you need to choose to use one set of technologies over another. For instance, to manage your internal users, you can use directory services like Active Directory, Azure AD, or a third-party directory service. Starting with basics like the internet using WiFI and VPN, access to applications like Microsoft Office, E-mail, Zoom, Slack, etc., should be managed centrally. The IT support team manages access to company resources and licenses. For developers, an updated repository of standard software proves to be helpful to the developers, analysts, and engineers across the organization. A host of IT solutions are applied to manage IT resources effectively at the organization level. A central, well-organized IT infrastructure setup guarantees compliance and reduces the pain of helping with an external audit.
Network Infrastructure
Network infrastructure is the backbone of an internet-based business. Before the IT support team can manage internet access, businesses need (ISPs) internet service providers with backup lines with a fair guarantee of security and privacy by setting up network firewalls, VPNs and physically securing the server facility. This involves ensuring that all the infrastructure components within the server facility like file servers, network devices, data storage servers, networking components, transmission media (fiber optic cables, switches, routers, etc.), and other IT hardware are physically and logically secured.
In addition to the things mentioned above, an organization also has a reasonable expectation of the availability of the internet infrastructure. Data center professionals, therefore, also have to work towards maintaining the SLA by getting redundant internet lines, power backups, and cooling mechanisms for the facility. Moreover, they have to sustain installed network resources and network components that are part of the network infrastructure.
As the organization grows, network infrastructure development becomes more critical, both for scale and security, and reliability. A smaller organization has less to lose when there are defects in the system than a big one. Continuous network infrastructure management and development takes care of these problems. It might involve upgrading the data center, server room, network equipment, network hardware, and software.
Application Infrastructure
We started by talking about application infrastructure. The three tiers of application architecture require different types of infrastructure resources. An application server has a different set of computing, memory, and network requirement than, let's say, a storage server. The same applies to a fast in-memory store (cache), a proxy server, a message queue, a visualization engine, a large-scale MPP (massively parallel processing) engine, and so on. The requirements dictate what kind of storage disks will be used, what kind of transmission media is appropriate, what amount of memory will suffice for any of the use cases mentioned earlier.
Types of Infrastructures
There are several ways to deploy and maintain server infrastructure. You can make your server infrastructure to be composable, hyper-converged, immutable, and so on. The choice is not an either-or one. You can choose a combination of two or more methodologies as long as they don't contradict each other in principle. The decision to choose one methodology over the other usually involves many factors like the kind of virtualization your application needs, operating systems, the type of processing systems required, and so on. Combined with the business objectives and needs, all this information helps decide the approach to choose from various server infrastructures.
Infrastructure Tools & Technologies
The decision to use a particular type of infrastructure also impacts the tools and technologies available for managing the infrastructure. These tools and technologies become part of the technology stack once the decision is made. Moving from one tool to another can cause quite a bit of pain later on, which is why tools for configuration management, infrastructure provisioning, virtualization, and so on.
Choosing Server Infrastructure
As you can see, choosing a server infrastructure comprises a host of different decisions. One of the first decisions is whether to host your infrastructure on-premise, in a colocation facility, using dedicated servers, or in the cloud. More such decisions about network infrastructure, data storage, computing, and memory resources follow. All along, you'll also have to decide on how to manage all these infrastructure resources. From basic IT infrastructure to enable support, helpdesk, and IT operations to manage IT sources to managing network infrastructure in the data centers' server room.
A big factor in the decision-making process is the cost to procure and maintain the server infrastructure. Before making any long-term decisions, it's important to understand how much running a server cost. The cost might vary based on your choice of infrastructure hosting services. ServerMania understands the needs of companies and helps them make the right decisions. Please have a look at our Preferred Program to know more.
COMPLETE DIGITAL SERVER SOLUTIONS FOR ALL
Bare Metal Dedicated Servers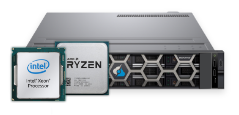 A single tenant, physical server allowing you full access to its resources.
Browse servers
Professional Hybrid Servers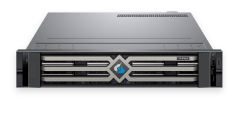 Virtualized server platform hosted on enterprise-grade physical servers.
Browse servers
Scalable Cloud Servers

Managed Colocation

---