Meet ServerMania: Jose Velilla
The ServerMania team is full of incredibly talented and passionate technology experts who work hard each day to ensure our clients are empowered with the best server technology to meet their business goals. This month, we spoke to Jose Velilla, Customer Success Manager here at ServerMania.
See Also: 8 Reasons Why Thousands of Smart Businesses Choose ServerMania
What's your job title here, and what do your main duties include?
I am a Customer Success Manager here at ServerMania, and I am responsible for our client's success with their ServerMania services. I work closely with my customers and this helps us work together to anticipate their infrastructure needs proactively and ultimately positions them to meet all of their business server goals.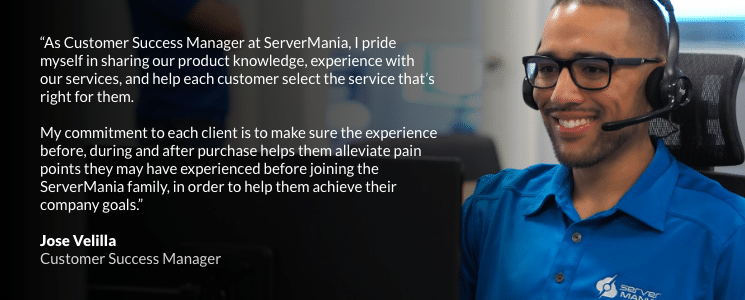 How long have you worked at ServerMania?
I have been working at ServerMania for a total of 4 years come March 1st, 2020.
Why did you decide to come to work here?
I have always had a passion for working in the tech sector since it provides many opportunities for creativity while challenging you with its constant evolution. I decided to join the ServerMania team because I saw an opportunity to learn and challenge myself.
What's your favourite part about working at ServerMania?
The ServerMania team is admirable as we keep each other motivated while working towards the same customer-focused goals.
Working at ServerMania has helped me expand my experience in the tech sector as well as encouraged me to achieve both career and life goals. I consider myself very fortunate to work in a field that is ever-changing and growing with new technologies, capabilities, and ideas.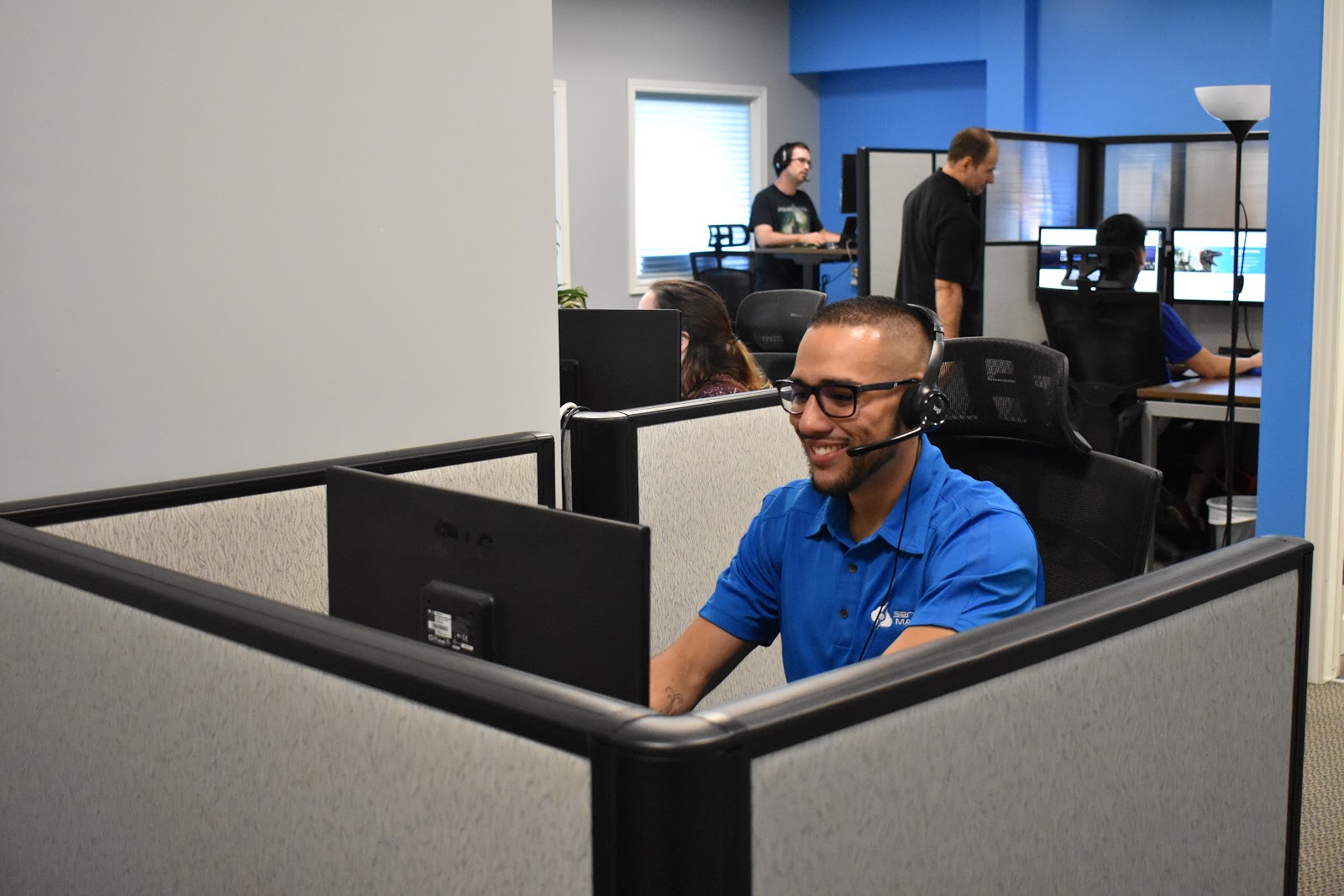 What do you think sets us apart from the competition?
I believe the flexibility, care, and willingness to go outside of the comfort zone to help a client with their custom requirements makes ServerMania a solid competitor in the industry. We also have an excellent team that works closely to make sure the client's needs are always being prioritized.
What advice do you have for someone starting their first job in the IT industry?
The best advice I can offer to anyone starting in the IT industry is to stay sharp and on top of the news as this a fast phased environment where you can learn something new on an hourly basis.
Tell us about a memorable experience you had with a client or in your job.
I have had the pleasure of observing clients grow from a small business to a large corporation from the moment they sign up with us. I enjoy being a part of my client's success and see their vision turn into a significant project.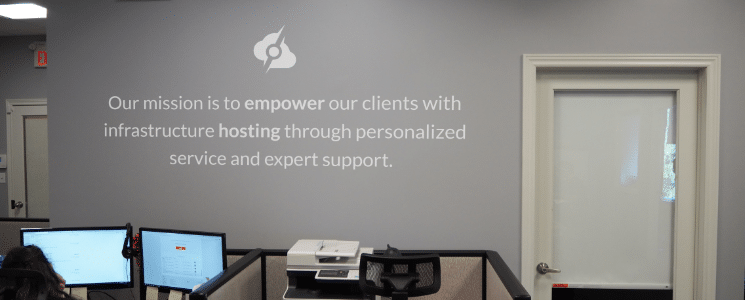 When the workday is done, what do you do for fun?
Being in a sales/CSM position means that the workday is never done. However, when I have free time, I enjoy being active by going for a swim, bike ride, or the gym. If I am not doing the previously mentioned activities, I like to develop my knowledge with an online course or lecture.
Want to Learn More About ServerMania?
Don't forget to check out the rest of the ServerMania Blog, including the introduction of 10Gbps servers and How To Choose A Server Optimized For Game Hosting Providers.