Introducing The New Intel Xeon W-Series Dedicated Servers
A new range of ServerMania Dedicated Servers built around Intel's Xeon W processor is now available. The Xeon W is Intel's latest iteration of single-socket processors and introduces enhancements that make these processors ideal for a wide range of server applications.
More…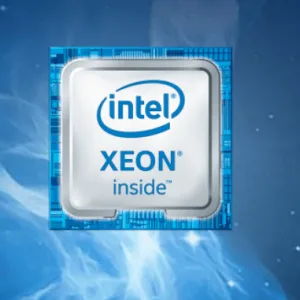 We are introducing three new dedicated server plans based around the Intel Xeon W.
The Intel Xeon W-2125 is a 4-core, 16-thread CPU with a base frequency of 4 GHz, a maximum turbo frequency of 4.50 GHz, and an 8.25 MB cache.
The Intel Xeon W-2145 is an 8-core 16-thread chip with a base frequency of 3.70 Ghz, a maximum turbo frequency of 4.50 GHz, and an 11 MB cache.
The Intel Xeon W-2155 is a 10-core, 20-thread powerhouse with the same frequency specifications as the W-2145 and 23.75 MB of cache.
All the Intel Xeon W processors support up to 512 GB of DDR4 RAM. They also support 48 PCI Express 3.0 lanes, which is great for multi-GPU workloads and number-crunching applications that depend on fast IO.
Other features worth highlighting include Intel's standard set of enterprise reliability, serviceability, and availability features, which contribute to making these processors perfect for long-running server applications where reliability is of paramount concern.
We're excited to bring this new range of dedicated servers to our platform: they offer a significant performance boost over the current line for both single-threaded and multi-threaded workloads.
Intel Xeon W Performance
The Intel Xeon W has excellent performance characteristics compared to equivalent processors.
With a CPU Mark score of 12651, the Intel Xeon W-2125 offers better across-the-board performance than similarly targeted single-socket processors, including the Intel Core i7–7700K (12064).
The Intel Xeon W-2125 particularly shines for single-threaded performance, outclassing the popular Intel Xeon E5–1660v4 by a considerable margin.
The higher-core processors in the Intel Xeon W range are similarly competitive within their class.
A Versatile Server CPU
Dedicated Game Server HostingWith a base frequency of 4 GHz and industry-leading single-threaded performance, the four-core W-2125 is an excellent choice for hosting games that depend on the ability to deliver maximum power to a single thread. For games that do have good multi-threading support, the other CPUs in the range are also an excellent choice.Support for 48 PCI Express lanes can give GPU-dependent workloads a significant boost compared to a less capable part.
Hosting Virtual Machines And ContainersIntel Xeon W processors are ideal for servers running a large number of virtual machines or containers. With higher base frequencies and large core counts, Intel Xeon W processors are well-specified for application and cloud hosting.
Web Hosting And eCommerceModern web servers can take advantage of as many cores as you give them. The entire range, and particularly the Intel Xeon W-2155, is our recommendation for hosting high-traffic websites, eCommerce stores, and databases.
It Gets Better With NVMeAlongside the introduction of the Intel Xeon W processors, we're bringing NVM Express (NVMe) to ServerMania. NVMe is a data communication interface designed for SSDs. SSDs are much faster than spinning disk hard drives, but their performance is limited when they are used with traditional interfaces.
NVMe can drastically increase the IO performance of servers with fast SSD drives that support the protocol and a compatible chipset. ServerMania's Intel Xeon W dedicated server range is available with SATA, SSD, and NVMe storage, so server hosting clients can choose the most appropriate server for their budget and workload.To learn more about NVMe, take a look at our introduction to NVMe servers, which explains NVMe and its benefits in greater depth.
Dedicated Servers From ServerMania
Our newest dedicated server range comes with all the capabilities and support that ServerMania hosting clients are accustomed to.
Managed Dedicated ServersOur dedicated servers are available unmanaged, but many dedicated server hosting customers take advantage of ServerMania's managed services plans.
We offer two tiers of managed services:
Essential — Essential Managed Services is for clients who prefer to manage their own servers but would like our engineers on the case immediately if an issue arises. We monitor all major services plus user-defined services and guarantee human intervention in under 15 minutes.
Empowered — Empowered is a complete dedicated server management solution that includes unlimited support requests; initial server setup; security audits, hardening, and patching; performance optimization; and round-the-clock monitoring with priority issue resolution.
If you have custom management requirements, we are happy to design an individual plan that meets your needs.
In addition to managed services, all ServerMania hosting clients benefit from 24-hour support with a 15-minute response guarantee.
Security And PrivacyWe take security and privacy seriously. All of our data centers are protected by state-of-the-art physical and network security. ServerMania data centers are audited for a range of industry certifications, including SAS70 Type II, SSAE16 Type II, SOC 2 TYPE II, CSAE 3416, and PCI DSS certification.
ConnectivityOur data centers offer redundant connectivity from a range of trusted bandwidth providers.Dedicated server plans benefit from a minimum of 10TB of bandwidth each month, rising to 20TB for our most demanding server hosting clients. Each server rack is equipped with Dual 10 Gbit uplinks. Dedicated servers are supplied with data at network speeds of 1 Gbps. We're happy to discuss custom bandwidth allocations for customers whose need exceed the generous allowances that come as standard.
We're so confident of our network that we're happy to offer a 100% Uptime Service Level Agreement.
To learn more about our new range of Intel Xeon W Dedicated Servers, book your free initial consultation today.