Large public cloud hosting providers like Google Cloud and AWS EC2 have been dominating the hosting space for the past few years. But how do major cloud providers compare in pricing and features to ServerMania Cloud and Dedicated Servers?
More...
We hear from clients every day that they chose ServerMania Dedicated Servers because, not only is the personalized customer experience much better than traditional Cloud providers like AWS, but the pricing for bandwidth is significantly more affordable for their business.
Just look at this customer testimonial we received:
"We are using our ServerMania Dedicated Server to deliver music into our Delivery Platform. AWS charges through the roof for bandwidth and this seemed like a more sensible step to take."
Developer, sparemusic.com
There is a time and a place for every type of hosting, but we wanted to explore how bare metal dedicated servers and our Cloud servers compared to Cloud providers like AWS, Google, and others in performance, pricing, and customer experience.
This article will provide an overview of Cloud hosting, explore example cloud pricing comparisons between Google Cloud, Amazon Web Services EC2 and ServerMania Cloud / Dedicated Servers, as well as compare features across these cloud hosting platforms. We will also outline why your business may be more suited towards bare metal servers than Cloud servers.
What is Cloud Hosting?
Cloud hosting is an industry buzzword which can mean many different things depending on the context. At its core, cloud computing could be any server hosted in a data center, which would encompass Dedicated or Cloud servers.
But when most people talk about "the cloud" or cloud computing, they are referring to a cluster of computers, which work together to provide instantly scalable resources and high-availability performance.
Cloud Hosting Advantages and Disadvantages
Cloud hosting sounds pretty amazing, doesn't it? Imagine not having to worry about calculating your exact server needs because you can always upgrade, downgrade, or spin up another virtual machine.
Cloud hosting is a great technology and ServerMania has our own Cloud platform. But it's not the right choice for everyone.
Here are some advantages and disadvantages of Cloud servers when comparing GCP vs AWS vs ServerMania:
Cloud Hosting Advantages
Instantly upgrade or downgrade server resources

Automate the creation of new servers via API

Experience increased redundancy as server resources are typically backed by redundant technologies
Cloud Hosting Disadvantages
Cloud providers like AWS, Azure, and Google Cloud are more expensive to create equivalent servers

Bandwidth costs are exceptionally high on AWS and GCP compared to ServerMania Cloud and Dedicated hosting

Navigating Cloud control panels, especially AWS, can be extremely difficult for novice users

Support is difficult to obtain and may be an extra cost to use each month
Reasons For Migrating Away From Cloud Providers
Here are the top reasons that many businesses cite:
Cloud Pricing Comparison
We have heard from many clients that bandwidth pricing is a main concern for their business and one of the key reasons for choosing to host their servers on ServerMania . We wanted to see just how expensive servers and bandwidth can cost on these platforms.
We selected servers which were most compatible in terms of specs to our fleet of servers in an attempt to get a 1:1 comparison.
Comparing Cloud Dedicated Hosts: ServerMania vs AWS vs Google Cloud Pricing
We selected several dedicated instances from traditional Cloud providers to see how the pricing stacked up to the ServerMania Cloud.
ServerMania Dedicated Server

C5 Dedicated Instance

36 CPU cores

120GB RAM

640GB SSD

40 CPU Cores

128GB RAM

3x 375GB SSD

Dual Intel Xeon E5-2695v4, 36x2.1 Ghz

128GB RAM

2x500GB SSD

1 Year (price increases 27% without contract)

No contract, cancel any time.

$1791.91 for 20TB of outbound transfer.

20TB of Americas/EMEA Bandwidth

$1,955.84/m

20TB Bandwidth @ 1Gbps included for free

$303.9 for support with 1 hour response times

Free support with 15 minute response times.
You may be thinking this is not an apples to apples comparison because no server uses 100% of their bandwidth in outgoing bandwidth. But even if AWS or Google Cloud bandwidth were free, the hardware costs are significantly higher than a bare metal dedicated server.
Comparing Cloud Server Pricing
We also wanted to compare smaller virtual instances to our ServerMania Cloud Servers to see how price and performance compared for virtual servers.
ServerMania Cloud Servers can be provisioned instantly and are backed by industry leading technology to deliver a high performance and high availability experience.
ServerMania Dedicated Server
Google Cloud Server Pricing

T3 XLarge

4 CPU Cores

16GB RAM

250GB SSD

4 CPU Cores

15GB RAM

320GB SSD

6 CPU Cores

16GB RAM

320GB SSD

Month to month or 1 Year Contract

No contract ($117/mo on a 1 year contract)

No contract, cancel any time.

$460.71 for 5TB of outbound bandwidth

$425for 5TB of outbound bandwidth.

$303.9 for support with 1 hour response times

Free support with 15 minute response times.
Which cloud service is cheapest?
Of the companies that we compared, ServerMania is the cheapest option for both servers and bandwidth. There are most certainly cheaper providers than us as we are committed to providing a reliable and top-performing Cloud, not the cheapest one. But we do represent a significant price savings when compared to many major providers.
"If I had the resources, I would certainly move all our infrastructure from AWS to ServerMania since AWS is very expensive to operate and lacks the customer service ServerMania has provided."
DevOps Director, Comodo
Cloud Server Feature Comparison
| | | | | ServerMania Dedicated Server |
| --- | --- | --- | --- | --- |
| | | | | |
| | | | | |
| | | | | |
| | | | | |
| Dedicated Account Manager Available | | | | |
| | | | | |
| | | | | |
| | $100 - $250 per user for 1-4 hour response times. $15,000+ for enterprises. | $25 - $15,000+ per month. | 15 minute response times Included for free or fully managed from $119/month. | 15 minute response times Included for free or fully managed from $119/month. |
Conclusion
In summary, a Cloud provider like Google Cloud and AWS EC2 each provide a reliable experience, but the cost for server instances and bandwidth is significantly more expensive than ServerMania when reviewing pricing.
It is also completely infeasible for any business with high bandwidth needs and requires you to hire staff who are competent in the API of the Cloud provider.
We would recommend reviewing the feature list above to see if there are any features of one platform over another that are important to your business. We've seen many customers who, now that their business has grown, their Cloud hosting costs on Amazon or Google are exceptionally high and it becomes very expensive to migrate away.
Most businesses will find that the personalized support and server experience that ServerMania provides is not only more affordable for controlling cloud spend, but also better performance. To top it off, when you choose a server provider like ServerMania, you have access to a dedicated Account Manager and a 24x7 rapid response support team at no additional charge.
Want to learn more? Book a free consultation today to discuss how cloud provider ServerMania can meet your server needs.
COMPLETE DIGITAL SERVER SOLUTIONS FOR ALL
Bare Metal Dedicated Servers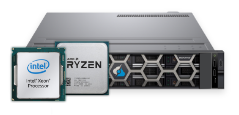 A single tenant, physical server allowing you full access to its resources.
Browse servers
Professional Hybrid Servers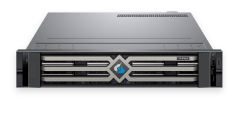 Virtualized server platform hosted on enterprise-grade physical servers.
Browse servers
Scalable Cloud Servers

Managed Colocation

---