Drupal vs WordPress: Which is the Better Content Management System?
There has been a long list of arguments on which is better when it comes to WordPress vs Drupal. Not many users or developers have been able to come up with a definite answer. Today, you can see contradicting statements about both content management platforms, which has left users pondering which to stick to.
Choosing the right content management system (CMS) is crucial for building a successful website or online platform. In the vast landscape of CMS options, Drupal and WordPress have emerged as two of the most popular choices. 2023's evaluation of these platforms' strengths and weaknesses is better determined to be suited for your specific needs.
You can use the information we provide here to make informed decisions on the best CMS platform for you. Follow through with us as we compare Drupal and WordPress, guiding you toward selecting the most fitting CMS for your project.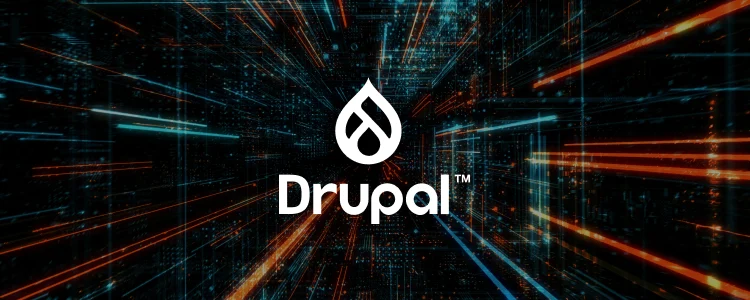 What is Drupal?
Drupal is an open-source and cost-free content-management framework that offers extensive customization options, making it suitable for developing simple websites and intricate web applications. Drupal functions as a comprehensive content management system (CMS), equipping users with the tools to structure and oversee their content effectively.
With a global presence powering 1.2% of all websites, Drupal stands out as an ideal choice for government institutions, developers, education establishments, and big business owners seeking to establish expansive websites. This enables seamless integration with CRMs, payment gateways, social media platforms, analytics tools, and marketing automation systems.
Some Drupal-based websites: include Tesla Motors, NASA, AMD, the University of Oxford, Nokia, General Electric, etc.
Benefits of Drupal
Here are some advantages of using Drupal for your website:
High Security
Drupal boasts a formidable security infrastructure tailor-made for government websites, showcasing its prowess in safeguarding sensitive information. With a dedicated team of security experts and Drupal developers, it is the top choice for enterprise-level websites seeking unparalleled protection.
Drupal optimizes the protocols governing security updates and troubleshooting by employing a synergy of modules and configurations, fortifying its security against potential vulnerabilities and attacks.
Flexibility
When contrasting WordPress and Drupal, it becomes apparent that Drupal sites surpass the former in terms of versatility regarding content types and taxonomy frameworks.
This content management system is exceptionally fitting for websites requiring a substantial content volume and intricate content arrangement. Notably, Drupal boasts extensively customizable features, albeit demanding higher technical proficiency.
Best SEO Practices
Drupal comes equipped with a plethora of SEO-enhancing functionalities embedded within its framework. Leveraging Drupal's code empowers seamless website optimization, automating various SEO-related processes efficiently.
This distinctive attribute positions Drupal as an exceptional choice for a default Content Management System (CMS), proficiently bolstering the generation of organic traffic right from the start.
Functionality
Drupal boasts an extensive repository of over 40,000 operational plugins (modules) and 2,500 themes, significantly supporting the website's capabilities across various domains. With these robust offerings, one can seamlessly tailor data elements, establish e-commerce functionalities, optimize cookie administration, and explore additional possibilities.
Moreover, it enables the creation of tailored outputs by defining filters that programmatically arrange and exhibit content. This enhances the platform's potential and elevates its versatility and customization options.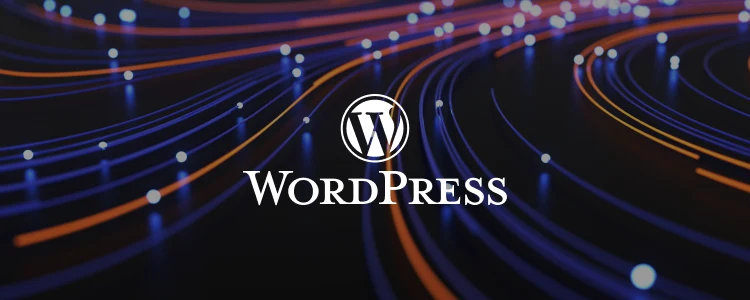 What is WordPress?
WordPress is a widely embraced open-source content management system (CMS), which serves as an invaluable tool for aspiring website and blog creators; even those lacking coding proficiency.
Remarkably, this software comes at no cost, enabling anyone to install, utilize, and customize it. It is one of the most popular CMS used by over a quarter of all websites on the internet, emphasizing its ease of use and site management capabilities.
Boasting a staggering 455 million websites utilizing WordPress, this CMS enjoys an impressive adoption rate of 43.1%, solidifying its position as a go-to choice for those seeking to establish an online presence.
Particularly advantageous for small business owners and individuals aspiring to operate an online store, blog, or website with moderate content, WordPress caters to their needs without requiring extensive technical proficiency.
Some WordPress-driven websites that exemplify its wide-ranging appeal include Sony Music, Harvard Gazette, Vogue, TED Blog, etc.
See also: How to build a WordPress site
Benefits of WordPress
Here are a few of the advantages of using WordPress as your CMS:
Flexibility
WordPress offers flexibility, allowing you to build your websites easily. With its vast repertoire of capabilities, you can integrate diverse elements such as forums, social networks, themes, plugins, and other specialized features, granting you boundless creative freedom.
While it is true that WordPress may encounter a higher susceptibility to security vulnerabilities, this platform compensates by providing an extensive selection of backup alternatives through its plugins, further enhancing its security.
Ease of Use
WordPress offers notable advantages, including its intuitive interface and exceptional compatibility with non-technical users. The platform enables effortless integration of new, expertly crafted themes, functions, and features through convenient downloads or plugin installations.
Also, WordPress boasts user-friendly block editors, making it an ideal choice for bloggers seeking swift website setup while maintaining the utmost control over content management.
Advanced Blogging
WordPress sites incorporate an array of built-in blogging capabilities, post scheduling, categories, comment moderation, and tags. The platform allows website owners the flexibility to boost their site's functionalities through an extensive assortment of readily available plugins.
With an expansive selection of over 60,000 free plugins obtainable in the WordPress plugin directory, website administrators can effortlessly enrich their website's potential.
SEO-Friendly
WordPress demonstrates exceptional optimization for SEO purposes, enabling users to draw greater website traffic. A noteworthy instance is its provision of automatically generated XML sitemaps, significantly enhancing the site's visibility.
Installing SEO plugins like Yoast SEO allows users to boost their rankings by acquiring valuable insights related to content optimization process and strategic implementation techniques.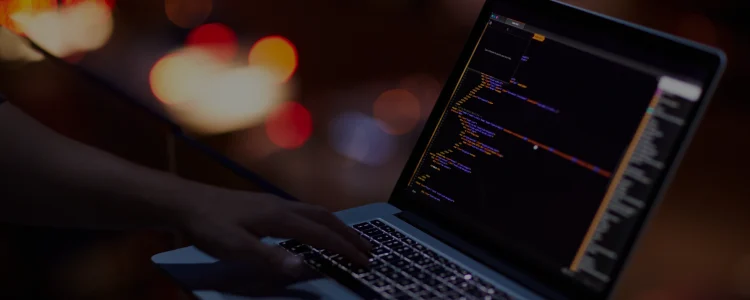 Comparison Between Drupal and WordPress
Now, let's discuss the main differences between Drupal and WordPress sites:
Flexibility
Both WordPress and Drupal are open-source CMS that allows you to build your website easily. However, let's delve into a comprehensive assessment of the flexibility aspect of WordPress and Drupal.
Drupal
Customizing a Drupal site involves leveraging extensions and modules, allowing for extensive personalization of your website. However, implementing these customizations may present challenges unless one possesses coding expertise.
Acquiring, installing, and configuring these extensions often requires independent effort, lacking the user-friendly nature found in WordPress. In case coding skills are lacking, acquiring a professionally designed Drupal theme or exploring the available free alternatives becomes a viable solution.
WordPress
WordPress offers an extensive range of plugins and themes, encompassing many options. A theme forms the foundation of your website, while plugins enable the incorporation of supplementary functionalities.
A collection of free plugins and themes awaits within WordPress, providing ample resources. These themes and plugins have premium editions, offering enhanced quality, expanded feature sets, and professional support. Regardless of your website's nature, WordPress equips you with the tools to bring your website to life.
SEO
Here, we will compare Drupal and WordPress regarding their SEO performance.
Drupal
Maintaining the latest version of your Drupal website can pose challenges, especially if you lack programming expertise. However, despite the complexities involved in updating, Drupal excels in search engine optimization (SEO).
This content management system (CMS) is designed with a strong emphasis on SEO, incorporating built-in guidance features. Additionally, a diverse range of third-party plugins, such as Yoast SEO, is available to improve your SEO further.
While the Drupal community is highly supportive and valuable, they are not as big as the WordPress community. However, this community comprises mainly skilled developers rather than non-coders or novices.
WordPress
Managing various website components, such as themes, plugins, and even WordPress's core framework, is effortlessly simplified. The WordPress dashboard helps you to accomplish all these updates with just a few clicks, ensuring seamless maintenance and enhancement of your site.
WordPress comes pre-equipped with commendable search engine optimization (SEO) capabilities right from the start. Moreover, you have the flexibility to improve your optimization by integrating plugins like Yoast SEO.
In doing so, you can extend the boundaries of your website's search visibility and performance. However, you can always rely on the extensive and vibrant WordPress community for assistance and innovative solutions encountered while using WordPress.
Performance
Ensuring swift website loading is imperative for better search engine rankings and optimal user experience. In this section, we delve into the measures taken by each platform to guarantee unparalleled speed and performance.
Drupal
Drupal excels in facilitating the creation of exceptionally high-performing websites that load rapidly. This remarkable attribute stems from its low resource demands as a content management system (CMS), enabling swift server communication and prompt response times.
Drupal's capacity to handle extensive websites with numerous pages is commendable. Additionally, it empowers users to enhance performance to a greater extent by incorporating supplementary extensions, such as enabling efficient website caching mechanisms.
WordPress
While WordPress delivers extraordinary performance, one of its main shortcomings is its speed. This doesn't mean WordPress is extremely slow, as many designers do not optimize their websites properly.
However, loading speed and performance will decrease if you use an excessive number of plugins, use a poorly written theme, and fail to optimize appropriately.
However, one way to increase WordPress's speed and performance is to combine WordPress image optimization, a website cache plugin, a top-notch host, and a reliable theme.
Security
There is no such thing as a completely secure website. Obtaining the best security level is what you should aim for. Let's examine the CMS comparison to learn how Drupal and WordPress tackle security problems.
Drupal
Drupal has developed a reputation as one of the most protected CMS on the market. You may be sure that the Drupal security team adheres to strict security standards because it powers the White House website and other official government websites.
Drupal treats security as a very important feature in their system. Given that fewer websites use Drupal, and there is a smaller market for themes and plugins, this makes it less vulnerable to hackers and cyberattacks.
WordPress
The likelihood of security threats affecting WordPress is substantially higher because it is a widely used content management system. The security flaws mentioned above can be fixed.
Instead of weaknesses in the CMS, hacking frequently results from a website owner's oversight or an out-of-date plugin. However, you can lessen the possibility of any security flaws by following best practices for WordPress security.
Table Illustrating Drupal vs WordPress
| Parameters | Drupal | WordPress |
| --- | --- | --- |
| Blogging | Standard blogging functionality | Contains built-in blogging tools such as categories, comment moderation, post scheduling and tags |
| Support | Limited support through forums and small community | Available for 24/7 live chat support on weekdays, and larger community forums. |
| Plugins and Themes | 40,000-plus Drupal modules and 2,500-plus themes. | 60,000-plus free WordPress plugins and 9,000-plus free themes. |
| Plan Costs | Free | $0 to $15 per month, depending on the plan. |
| SEO Tools | It is available via the PathAuto module add-on | It has built-in SEO tools such as Mailchimp and Google Analytics. |
| E-Commerce | Build an e-commerce website via Drupal Commerce | Payments via all plans and WooCommerce integration limited to WordPress Pro plan. |
| Learning Curve | Steep learning curve | Shallow learning curve |
Frequently Asked Questions
Does ServerMania support Drupal hosting?
ServerMania offers hosting solutions that are fully compatible with Drupal. You can host your Drupal website on their dedicated servers, cloud hosting, or VPS (Virtual Private Server) options.
What are the benefits of hosting Drupal on ServerMania?
ServerMania provides reliable and scalable hosting infrastructure, ensuring optimal performance and uptime for your Drupal website. We offer fast SSD storage, high-bandwidth connections, and robust security features to protect your site.
Which ServerMania hosting plan is suitable for WordPress?
ServerMania offers various hosting plans, including shared hosting, VPS hosting, and dedicated servers. For WordPress websites, managed WordPress hosting plans are recommended for beginners, while VPS or dedicated hosting is suitable for more advanced users or websites with high traffic.
Does ServerMania provide automatic WordPress installation?
ServerMania offers one-click WordPress installation through popular control panel software like cPanel in WordPress or Plesk, making it easy to set up your WordPress website quickly.
Can I transfer my existing WordPress site to ServerMania?
ServerMania provides migration assistance to help you seamlessly transfer your WordPress website from your current hosting provider to their servers. They offer step-by-step guidance or even a professional migration service if needed.
Which is better for you?
Choosing the right content management system (CMS) is vital when starting a website project. While both CMS platforms, Drupal and WordPress, are freely available and open-source, Drupal necessitates higher technical expertise, whereas WordPress can be swiftly set up with basic knowledge.
Each platform empowers you to construct a professional-looking website. However, Drupal offers an inherently more adaptable and customizable solution from the get-go.
Hence, Drupal emerges as the superior option if you require a website that handles intricate data and demands tailored content organization. Conversely, WordPress is the premier CMS for non-technical individuals and those seeking a straightforward website solution.