Drupal vs Joomla: Which is the Better Content Management System in 2023?
In the ever-evolving landscape of website development, choosing the right content management system (CMS) is crucial for effectively creating and managing online content. Two popular options that have garnered significant attention are Drupal and Joomla. 2023's evaluation and assessment of these platforms and their capabilities will shine more light on which CMS reigns supreme in this highly competitive realm of publishing web content.
Content management systems serve as the backbone of websites, providing the tools and framework to create, organize, and publish digital content. Both Drupal and Joomla are open-source platforms with substantial user bases and communities contributing to their growth and development in the tech world. Understanding the benefits and drawbacks of each system is crucial when choosing the best CMS for a particular project or business.
See also: WordPress Hosting
Here we will explore the Drupal vs Joomla comparison and their respective features, benefits, and drawbacks. We will examine their user interfaces, flexibility, customization options, security measures, performance, and community support.
As we embark on this exploration, we must note that Drupal and Joomla have evolved over time, with updates and improvements shaping their capabilities in response to changing industry trends and user demands. By examining their current state in 2023, we can gain insights into the future trajectories of these CMS platforms.
So, let's dive into the world of Drupal and Joomla to determine which CMS emerges as the better choice for content management in 2023.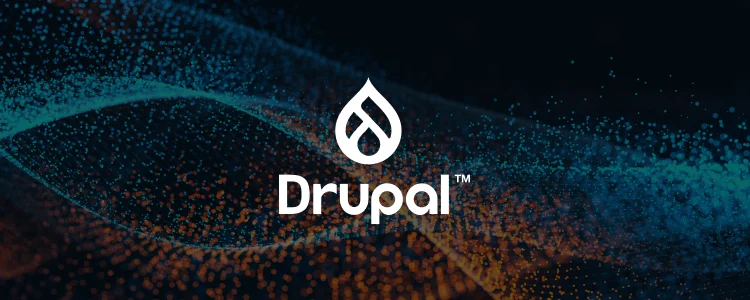 Drupal vs Joomla: The Overview
Drupal and Joomla are alike in many ways, but have many differences as well. Drupal is an open-source Content Management System with a rich history going back to 2000. Initially, the open-source software was developed for a message board and quickly became a secure CMS platform due to its flexibility, scalability, and ability to customize.
Joomla, on the other hand, is similar to Drupal; it is also an open-source platform going as far back as 2005. It has now grown to have a loyal user base of web developers that frequently use the basic platform, regardless of any shortcomings it might have. Drupal and Joomla have developed notable system versions like Drupal 9 and Joomla 4.3.1, which are the latest.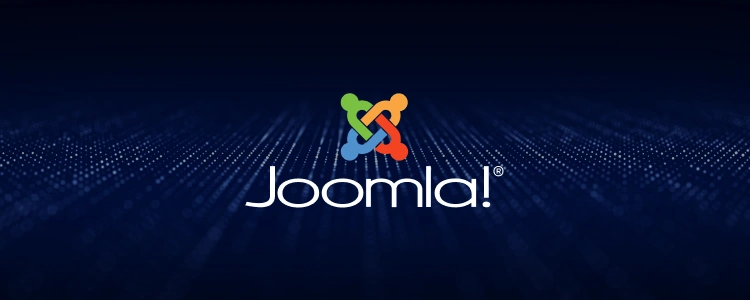 Joomla vs Drupal: Key Features and Strengths
User-friendly Interface:
One of the key features of Joomla and Drupal is their user-friendliness. Joomla offers and thrives on user-friendly interface enabled features, making it more accessible for users of various backgrounds to come on board the platform and create stunning CMS websites using basic knowledge of the admin control panel to manage their content, create better configurations, and better sitemaps.
Drupal also has a user-friendly interface equipped with comprehensive tools to build, organize, and manage websites. Drupal can be used for blogs, multimedia, and more.
See also: cPanel WordPress Guide
Support:
Drupal has a community of CMS developers (mostly PHP) to keep users updated on the latest happenings. In the community, you have moderators and community experts to answer questions and give solutions to problems within a 24-hour timeline. Joomla also thrives on a community of experienced developers too, including design experts who actively contribute to the platform's growth.
Drupal also has technical support staff that responds via live chat or email to help users with problems they cannot solve. Joomla's community platform is best for people starting out who have little understanding of how the CMS platform works.
Multiple Language Support:
Drupal is strongest when it comes to multilingual support. Drupal CMS offers a built-in transition system that handles all language translations making it the perfect choice for users looking to develop websites for countries with languages other than English. Joomla also does not fall short on languages as it is ideally a go-to choice for multiple language projects. Webmasters can create and manage multiple languages using the site admin panel to ensure a seamless experience for users with languages different from English.
Security and Performance:
One of the major things to look out for before building a CMS site is security and performance to keep user data safe at all times. Drupal and Joomla are great CMS platforms, but one is better when it comes to security and performance.
The Drupal team of security experts are always actively working on the continuous security system of the CMS and does its best to eliminate security vulnerabilities by releasing security updates as needed. Joomla is not falling short on security issues either.
Joomla creates a maintenance structure for security updates. However, in the history of these two great platforms, Joomla has experienced more vulnerabilities than Drupal.
For performance, both platforms have done well to keep the platform moving at top speed and readily available at all times. Joomla performs well when used for mid-sized businesses, which means it might not be able to accommodate an extremely large number of visitors at a time. On the other hand, Drupal has been used for a University portal that can accommodate any number of visitors and users on a large scale.
Customization Extension Options:
Both Joomla and Drupal offers vast customizable system and extension to keep developers excited during web development. However, one can always be better than the other when it comes to usage.
Joomla offers a wide range of development extensions. Yes, Joomla is great with extensions, but Drupal is better. Drupal provides the opportunity to create custom extensions and themes for your specific need. Basically, Joomla is better for less advanced users or non-technical minds looking for an easy user interface while installing extensions. Drupal site is highly customizable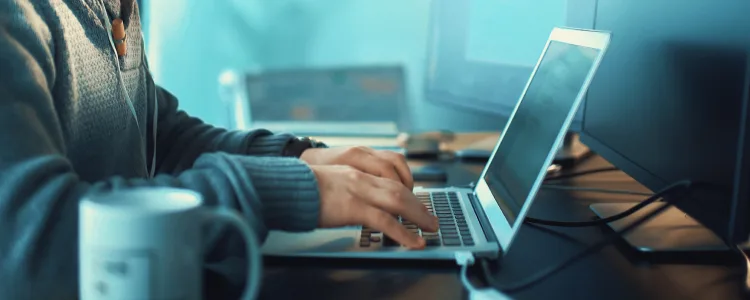 Comparison Table Drupal vs Joomla
| Criteria | Drupal | Joomla |
| --- | --- | --- |
| Usage Accessibility | Complex for expert CMS devs. | Beginner-friendly. |
| CMS Type | Content Management Framework. | Content Management System. |
| Customization | Modules and themes are custom-made for extensive extensions. | Good range of templates and extensions. |
| SEO | More extensive SEO features with a wider reach. | Joomla's Built-in SEO features. |
| Community Supports | Active community support on Drupal Stack Exchange | Active community support on Joomla Stack Exchange |
| Popular Websites | NASA, Oxford University, Tesla, State of New York, European Union, University of Puget Sound, Washington, | IKEA, Linux.com, Lipton Ice Tea, Holiday Inn, Guggenheim |
| Security | Strong security updates as soon as the vulnerability is noticed. | Regular updates |
| Learning Curve | Steeper and requires technical proficiency | Relatively steep |
| Scalability | It can be used on a large scale | It can be used on a small to medium scale. |
| Release Date | 2000 | 2005 |
| Multilingual Support | Great multilingual support. | Great multilingual support |
FAQs
Which CMS is best for complex platforms?
When it comes to choosing the best CMS platform for your next website development, the choice may be tougher than expected. We have noted that Drupal offers more for complex site development, and Joomla is great for small to mid-sized organizations.
Drupal is capable of handling more extreme databases and cloud hosting for websites of up to 10,000 pages and 100,000 users. Joomla can only handle a fraction of that. However, it is noteworthy that this number is subject to change as both platforms actively upgrade their systems to perform better and fast than their present versions.
Which CMS is right for me? Drupal or Joomla?
Well, the answer depends on your choice of business and what you need the content management system website for. As we mentioned above, Drupal is great for complex projects like a school portal, ecommerce with frequent visitors, car dealerships, educational websites, and more complex websites. Joomla is great for blog websites, single-page websites, and more.
How easy are they to update?
CMS platforms are the best when it comes to operating system updates. Most times, these updates are done automatically or via the click of a button. Both Joomla and Drupal are quick when it comes to updates. However, this depends on the number of pages or data your website holds. Updates can be done with the push of a button.
What are the cost differences?
For both CMS platforms, it costs nothing to get started on them. However, the cost of both Joomla and Drupal can vary depending on your needs, including development, customization, design, free themes, free plugins, templates, and more. You need to consider your needs before drawing a conclusion on which is best for your business.
What's Common in Joomla and Drupal
In both CMS platforms, we have a few similarities. Look at the site management and admin panel; every CMS platform is expected to have a site admin section and its website's security system. However, the creation of pages, headers, footers, and filling web content is similar on both platforms. For Drupal, you can choose to create an event page, a blog page, a scheduling page, and more, separately from the basic page creation process.
Nothing as Easy as Deploying PHP Apps on the Cloud
Major providers like AWS, GCP, and Azure make deploying PHP apps on the cloud easy. At ServerMania, we do the same, for less. Check out our dedicated hosting services and prices.
Managed services, one-click deployment, and scalability options simplify the installation process. Integration with other cloud hosting services also enhances functionality.
Cloud platforms support CI/CD pipelines and facilitate the automation of build, test, and deployment environments. Cost optimization is possible through flexible pricing models. Thanks to the abundance of tools and services available on the ServerMania cloud, the ins and outs of deploying PHP apps on the cloud is straightforward and efficient. Developers can focus on their core tasks while relying on cloud platforms for infrastructure management and scaling, resulting in high availability and performance.