ServerMania: A Certified Leader In Workplace Culture
The survey results are in and we are thrilled to announce that ServerMania is officially certified and recognized as a Canadian Workplace Culture Leader!
Our overall score placed ServerMania in the 86th percentile with a score of 81 against the national average of 65. The ranking was based on employees' assessment towards workplace satisfaction, company care, diversity & inclusion, recognition, employee connection, and loyalty.
What is The Canadian Workplace Culture Index?
The Canadian Workplace Culture Index (CWCI) was designed by leaders at The Canadian Workplace Culture Index and researchers at the University of British Columbia.
The program is managed by The ReFrame Group, a Canadian-based company that specializes in certifying organizations against a uniquely Canadian benchmark. They conduct new research every year in order to re-establish the index and to keep it relevant and aligned with Canadians' attitudes about workplace culture.
Businesses that certify using the index are looking to demonstrate to their employees, to Canadians, and the world, that workplace culture is a priority. They are evaluated across six different workplace attributes:
Workplace satisfaction;

Company cares;

Diversity and inclusion;

Recognition and information;

Employee connection, and;

Loyalty.
Creating an organization that focuses on People-First isn't easy – even for leaders working at Canada's most innovative organizations. It is challenging to build and sustain a rich and positive workplace culture that empowers employees and allows them to thrive.
At ServerMania, we are thrilled to have been recognized for our culture and we're not going to stop there!
Life At ServerMania
We are fun
ServerMania is a Canadian company, based out of Stoney Creek, with a long-standing track record (over a decade!) of empowering its employees through trust, recognition, and inclusivity. We believe that the value that every one of our employees brings to our work is improved exponentially by the team they work with, every day.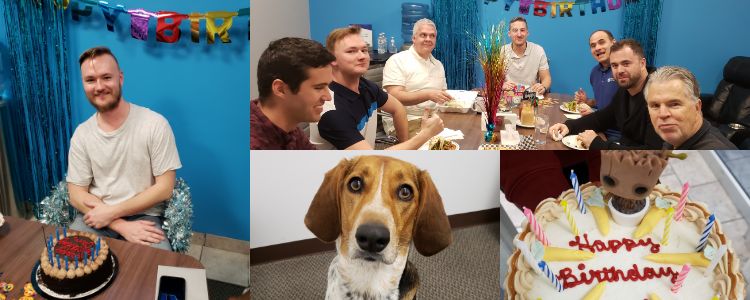 We are flexible
We strive to be a great place to work for current and future employees, and that means adapting to varying needs. Our hybrid work approach focuses on providing flexible work arrangements and remote work options for everyone.
Whether our employees are onsite or offsite, in Canada or in the United States, we provide reliable equipment to staff so that they feel connected to their teams and are able to excel.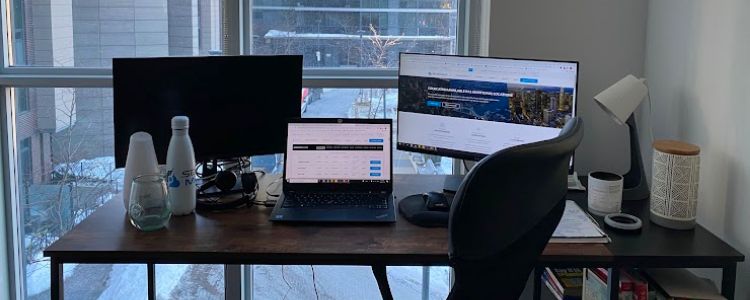 We care
In 2021, ServerMania introduced a number of changes that formalized HR processes and provided employees with additional tools, resources and opportunities to help them flourish in our industry.
Our renewed onboarding process includes a comprehensive, hands-on, approach where new employees are given a fully organized itinerary for their first week, complete with a tour of our office, employee lounge, and fully stocked kitchen. At ServerMania, we believe that a well fed employee is a happy and productive employee. In-office snacks and unlimited coffee are provided for all in-house employees.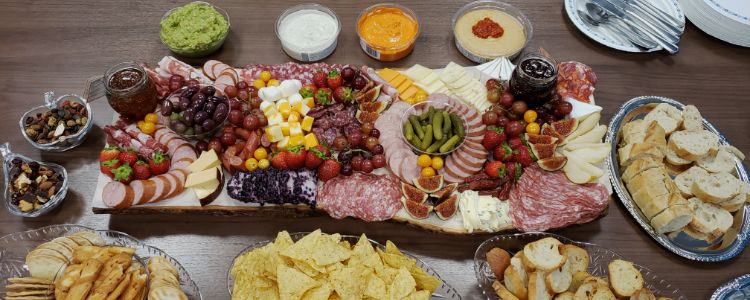 Having network issues or problems with account access in your first week or two? Not to worry, we are a thriving server hosting provider, and with that comes the perk of incredibly competent tech support staff with some of the best response times on the planet, and best of all; no support ticket required! We know you'll be extremely satisfied.
We pride ourselves on the speed and performance of our support team. Our response times for staff beat the pants off other companies, which means our employees spend significantly less time trying to connect to their ServerMania accounts and more time working with their client or businesses globally.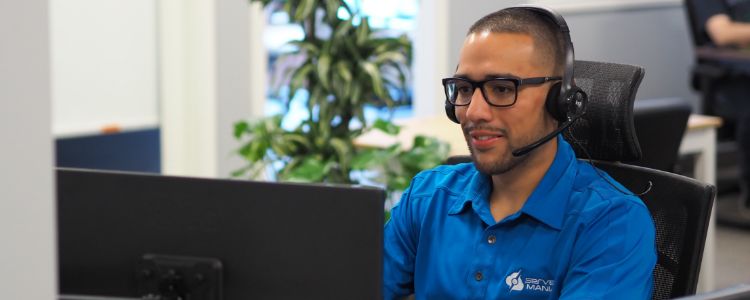 We empower
Have you ever wondered whether the pictures of those people on our site or careers page are actually employees? Rest assured, they are. In our fast-paced world of social media services, vanity websites and instant messaging services, of every type, we are aware that customers sometimes like to see, 'the real you'. And let's be honest, it's nice to be noticed!
With both of those ideas in mind, we took a chance and asked our employees if they wouldn't mind showing the real side of our business; people. We weren't surprised to find that a lot of them were more than happy to lead webinars, be featured on our website, or highlighted on our social media channels.
Corporations want to work with us and we want to work with them, but at the end of the day we are all people working together. So we thought, why not show a bit of who we are so that clients, who are used to working almost exclusively through technology, are able to put a face to a name? We found that this exercise to stay connected visually has made for some extremely proud employees and satisfied partners.
Our Vision For The Future
A couple months ago, we received the CWCI certification. Today, we strive to be even better, for our employees and our partners.
The answer to success in business is closely linked to the performance and successes of employees. For many years, our external facing slogan has been, 'hosting empowered'. This lofty mission statement is embodied by our exceptionally talented employees who administer and support our servers nearly flawlessly day in and day out so that we are able to subsequently empower clients.
Some of our most innovative infrastructure hosting platforms are offered across our global network, with wide ranging options for customization of hardware. Here are some servers and options that we deliver:
Whether you've got an interest or passion to build or support web hosting solutions, game servers, websites, manage cloud memory, data centers, or other server solutions, search no further. ServerMania is a forward thinking employer that reviews every professional application in detail and is committed to building a workforce that is happy, healthy and productive.
Find out more about us or check out our careers page to see open positions.