Trying to figure out the difference between colocation vs cloud hosting? Looking to determine the best solution for you or your business? Find everything you need to know about cloud and colocation here!
More...
Cloud hosting
In the last decade, businesses have ramped up cloud infrastructure investment, deploying new infrastructure in the cloud and moving existing infrastructure to the cloud. New businesses are taking the cloud route from day one, and older businesses are slowly and steadily migrating to the cloud using one of the many cloud hosting services available in the market. There are many advantages in moving to the cloud, but it might not be the right choice for all businesses. Let's look into some of the advantages and drawbacks of having the infrastructure in the cloud, and also some of the alternative ways of deploying infrastructure available to businesses.
In the cloud, the cloud provider owns all the infrastructure. A business spins up servers using APIs or cloud platform consoles. The business never owns any servers as assets. This has had two significant advantages. First, capital expenditure has turned into operational expenditure as the company doesn't have to spend money to buy and upgrade servers. All of the capital expenditure load goes to the cloud provider. Second, cloud technology has made available scalability the way it wasn't thinkable using the on-premise infrastructure.
Is cloud computing right for everyone?
Although there are a lot of benefits of hosting in the cloud, there are some drawbacks too. Most businesses struggle with controlling cloud costs. It has become such a big problem that there are products in the market that provide visibility into cloud costs. It is understandable for an unstable, high-growth business to use cloud infrastructure for the sake of getting as many cloud computing resources as they want within minutes and scale up and down as per the requirements. However, it doesn't necessarily make sense for some businesses with an established, stable growth or businesses with custom hardware requirements. These businesses may well buy and own their servers as assets to the company based on their future roadmap and business needs. Evidently, cloud server pricing works well for some businesses, and not others.
Many organizations consider a hybrid approach to owning infrastructure because of two reasons. First, the legacy servers remain in the on-premise data center until it's moved to the cloud. Second, they intentionally want to keep some of the servers on-premise because of security, compliance, or other business-specific reasons. Such a system, which comprises both on-premise and in-cloud, is called a hybrid cloud. A hybrid cloud offers a higher degree of flexibility to a business than cloud computing alone does. A company might want to invest in a portion of the infrastructure and keep everything else in the cloud. Going the hosting route, it is important that the infrastructure teams know how to choose a server for business. It all comes down to what the business needs. Another solution that reaps the benefits of having a data center in a hybrid setup without actually setting up the whole data center is colocation. Let us talk about that.
Data center, colocation, and cloud
To enable a cost-effective approach to own infrastructure, a middle ground between having an on-premise, in-house data center and having all your infrastructure in the cloud is present. It's colocation. In colocation, an organization buys all the servers as assets and pays a shared, multi-tenant data center for space, power, and cooling to run those servers. Unlike the cloud, colocation cloud services offer secure and private space for enterprises to place their servers. This space is physically separated from other organizations' servers using the same area. On the contrary, when using the cloud, companies usually share the same racks, sometimes the same server and resources, especially with the serverless cloud computing model. Colocation providers, essentially, create skeleton data centers without investing in server hardware and lease parts of those data centers to companies to put their hardware in the racks.
Many organizations have realized that it is beneficial to take a hybrid cloud approach where some of their servers run in the cloud and the rest in a colocation data center or an in-house data center. With this colocation and cloud approach, they take the advantage of both worlds. Before choosing one over the other amongst a colocation data center and an in-house data center, companies must analyze the pros and cons of going one way or another. For companies that want to move some of their existing machines away from the cloud, colocation services offer cloud colocation migration assistance. This enables businesses to explore colocation and cloud side-by-side. A colocation provider benefits an organization in many ways. The company saves up on hiring engineers for overseeing the daily operations of a data center. The day-to-day operations of the data center are left to colocation providers. The setup of the servers lies with the organization. The business can have the infrastructure set up by their IT team or outsource it to another company.
The colocation provider charges the customer based on the number of rack units (physical space) they occupy, the power their servers consume, the network bandwidth they use, and the number of hours of assistance they need from specialized data center engineers. Another benefit of colocation services is that a colocation facility usually has lower construction and electricity costs. These benefits trickle down to the organizations too. With these added advantages, it might suit many companies to share physical space in a data center with other companies to deploy their servers in a secure, customized manner. Let us dive a bit deeper and understand the cost of colocation services and how they fit with business requirements and needs.
Understanding colocation pricing
The usual process for moving to colocation from an on-premise data center starts with the business shipping the servers to the colocation services provider. The business takes advantage of the colocation services and asks the provider to rack the servers in the facility and enable power and networking. As mentioned earlier, the colocation pricing includes the cost of physical space, network, power consumption, and cooling. It also includes the cost of securing the colocation facility with security officers, technicians, etc. In certain circumstances, companies can also have access to the colocation premises, although the access is usually monitored and supervised.
Most colocation facilities charge a monthly fee per rack-unit. Some colocation data center providers offer quarter-rack and half-rack pricing too. The pricing usually depends on the way the data center has been structured. In some data centers, you'd have the option to pay either for half-racks, private cabinets, or cages. These three options differ in terms of the level of physical separation and security. Businesses may choose one over the other for security and compliance reasons.
In addition to that, customers may also be required to pay for a specified number of IP addresses and different network bandwidth usage levels. Usually, colocation data centers are set up with state-of-the-art fiber to enable very high speeds for the colocation customers and their clients. Depending on the requirements of the business, the colocation solution can result in lesser costs in some scenarios while giving the companies permanent assets in its infrastructure.
Conclusion
Businesses need to assess their roadmaps to decide which way to go in terms of software technology, approach to hosting, and to expenditure. Cloud computing is great, but there's no one size fits all solution in computing. Different solutions exist for different problems. Organizations should be aware of the variety of solutions they can choose from to make the best decisions based on the business needs. They may choose between colocation or cloud or have a mix of both. Colocation offers a reasonably good alternative to having a data center as part of a hybrid cloud setup, enjoying the host of different cloud services offered by any cloud provider.
COMPLETE DIGITAL SERVER SOLUTIONS FOR ALL
Bare Metal Dedicated Servers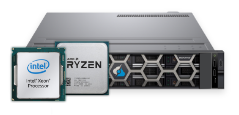 A single tenant, physical server allowing you full access to its resources.
Browse servers
Professional Hybrid Servers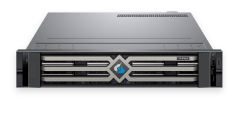 Virtualized server platform hosted on enterprise-grade physical servers.
Browse servers
Scalable Cloud Servers

Managed Colocation

---