Introducing AMD Ryzen Servers in NYC Metro
For any application requiring extreme levels of processing power at an unbeatable price, there is truly nothing better than the AMD Ryzen processors. While these processors are still uncommon in the data center setting, we're excited to announce that ServerMania now has limited stock of these servers in our NYC metro data center.
See Also; ServerMania AMD Dedicated Servers
What Makes AMD Ryzen Servers Special?
The AMD Ryzen 9 3950X processor was not designed as a enterprise class processor like the Intel Xeon Silver or Intel E5 2697 processors were, but these processors deliver CPU power that very few processors can deliver for the same price.
We're currently offering the AMD Ryzen 3950X processor, which has a passmark of an astounding 39229 and this server only costs $209/month at the time of this post. Compare this to a dual CPU Intel Xeon Silver 4210 which has a passmark of 21782. That's still impressive performance, but it's nothing compared to the AMD Ryzen server.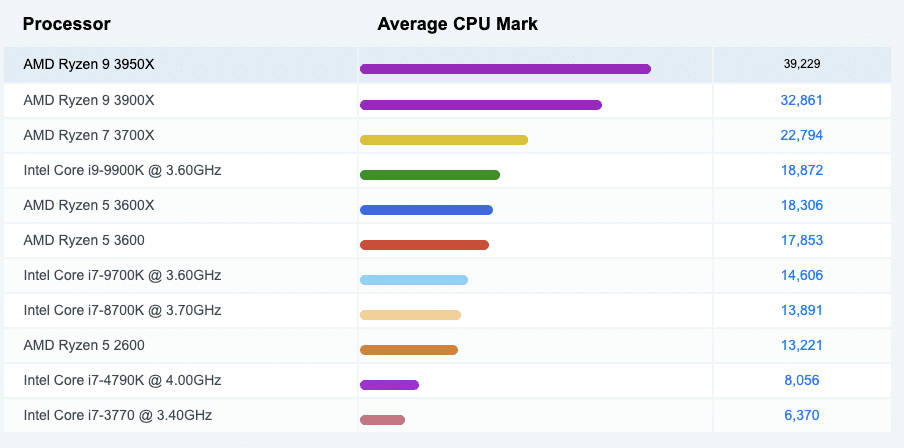 AMD Ryzen 9 3950X Specs
The AMD Ryzen 9 3950X is a multi-core powerhouse, featuring a base clock of 3.5GHz and 32 threads. Here are the full specs:
| Feature: | Specs: |
| --- | --- |
| Base Clock | 3.5GHz |
| Cores | 16 |
| Threads | 32 |
| L3 cache | 64MB |
AMD Ryzen 9 3950X Price
At the time of posting, ServerMania is offering the Ryzen 9 3950X for $209/month.
What AMD Ryzen Servers Does ServerMania Offer?
We're currently offering one AMD Ryzen server configuration in our NYC metro data center. We plan on adding more of these servers in the future as demand increases.
Here's what we have available:
AMD Ryzen 3950X Processor
128GB RAM
1TB SSD (additional storage available during checkout)
5 Useable IPs
New York City Metro Data Center
50GB Free Cloud Storage
20TB bandwidth @ 1Gbps (unmetered bandwidth available)
$209/month
What Applications Are Perfect For AMD Ryzen Servers?
Above any other application, we find both game server providers as well as VPN providers are both eager to get their hands on AMD Ryzen servers. That's because each of these applications require hosting hundreds of different users on a single server and are extremely sensitive to latency caused by CPU performance.
Some other applications which may benefit from high-powered CPUs include:
Big Data Analytics
Crypto Mining
Database Hosting
VPS / Shared Web Hosting
Nearly any application that involves a lot of moving data or many active clients can benefit from the high CPU performance that AMD Ryzen servers can deliver.
Our New York City Metro Facility
Our new AMD Ryzen servers are housed in our state of the art New York City metro location. This data center is world-class in every sense of the world. It features a tier-4 data center design which means that all power, networking, and cooling are dual redundant across all connections.
As well, it supports high-bandwidth applications over 20Gbps and above on some of the world's finest network carriers. If you need a server centrally located in North America and route optimized for Europe as well, there is truly no other data center better suited for your needs.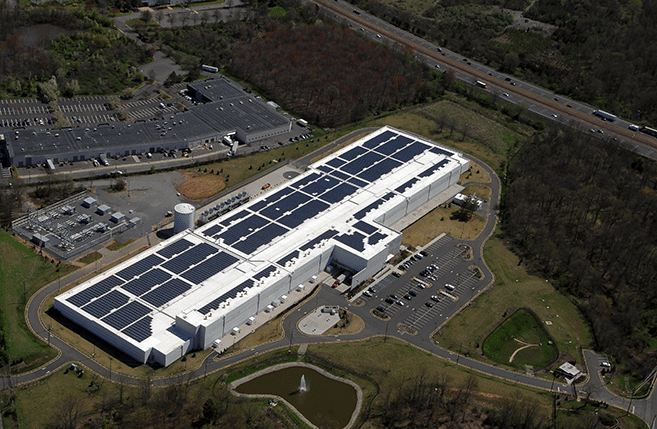 Visit our New York City Metro data center page to learn more about the facility!
Ready to Get Started?
We have very limited stock of AMD Ryzen servers at this time, so if you're interested in trying one out and see that we have inventory, we recommend you order one today. We can deploy your new AMD Ryzen server in as little as 8 hours in our New York City Metro facility.
Visit our dedicated servers page today to view all of our configurations and order now!