4 Reasons Why Montreal, Canada is a Great Place for Global Businesses to Store their Data
Canada's advanced network infrastructure, world-class data centers, low-cost green energy, and strict privacy laws make it an attractive data storage venue for US, European, and Canadian businesses.
In recent years, an increasing number of companies — international enterprise organizations and SMEs alike — have chosen Canadian data residency including ServerMania in Montreal. In this article, we'll look at some of the reasons companies migrate data and server hosting to Canada.
Technology optimists like to think of the cloud as a borderless realm in which data is free to flow unimpeded around the globe. As engineers, business owners, and executives, we know that's not the case. Data residency — where data is hosted — is one of the most important considerations when choosing a hosting provider. Making the wrong choice leads to uncertainty, security and privacy concerns, and inflated costs.
Privacy laws differ enormously between countries. The US is a leader in technology and business, but it lacks the stable and consumer-focused privacy laws of many nations, including the EU and Canada. Whereas the United States privileges the interests of large businesses and the state, both Europe and Canada put the privacy of their citizens and SMEs front and center.
How Does Canadian Data Residency Impact Business And Consumer Privacy?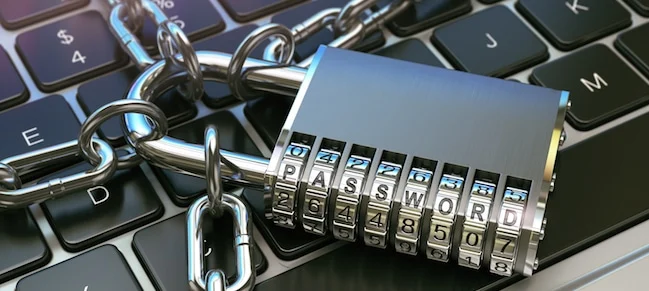 Canada's key privacy law covering commercial activity, the Personal Information Protection and Electronic Documents Act or PIPEDA, was motivated by two major concerns:
To protect the privacy rights of Canadian citizens and businesses
and to bring Canadian data protection laws in line with European privacy laws.
What does that mean for businesses storing data in Canada?
Firstly, it means any company hosting data in a PIPEDA-compliant data center like ServerMania's Montreal facility can more easily comply with European regulations. The data center provider is legally obligated to ensure the data storage facility is compliant with PIPEDA, and provided the company collects and handles data in accordance with Canadian privacy laws, they're able to safely store data from EU users.
The situation in the US is more complex and uncertain where the storage of EU citizen's personal data is concerned. In 2015, the EU-US Safe Harbor Principles, which allowed companies with EU operations to store EU citizen's personal data in the US, was declared invalid by the European Court of Justice. Although an alternative is now in place in the form of the EU-US Privacy Shield, it's entirely possible that legal moves in the EU will lead to further uncertainty.
Companies that store data in Canadian facilities face no uncertainty: there's no ambiguity concerning the status of PIPEDA with regard to EU data — EU data can be stored and processed in Canada with no risk.
Personal data stored in Canada is subject to strict privacy controls. The online economy is regularly rocked by serious data leaks that damage confidence in the industry and businesses that collect personal data. Because all Canadian data centers are subject to strict privacy rules, businesses can be sure that the data they entrust to those facilities is stored securely and, in the event a company chooses to move to another facility, is deleted securely.
As US, EU, and Canadian consumers become more aware of the inherent risk of entrusting personal data to third-parties, the data privacy regime under which that data is stored becomes critically important. In addition to the international legal and regulatory risks of storing data in nations with uncertain and lax privacy regimes, companies that rely on user data must do all they can to protect that data. The willingness to submit to a strong and mandatory privacy regime strengthens a business's claim to care about the privacy of its users.
Finally, because of Canada's strong privacy laws, it's easier for businesses to implement rigorous privacy policies. Hosting providers in less privacy-focused nations are not well motivated to do all that they can to help companies achieve compliance with internal privacy policies. Canadian data centers are more secure by default: lifting some of the burden of securing user privacy from individual data center users.
It's Not All About Privacy

Canada's privacy laws are only one of the reasons businesses choose Canadian data residency. Privacy is a big draw, but without world-class data centers and networking infrastructure, hosting clients would be reluctant to migrate data. Fortunately, Canada — and Montreal in particular — has no shortage of infrastructure to support data-intensive business operations.
Montreal is along one of the most heavily trafficked routes on the internet, connecting Europe and the U.S. This ensures low latency for businesses operating globally. There is also a variety of long and short haul data connections like fibre in Montreal. Businesses have their pick of some of the best network options globally when storing data in Montreal.
In addition to excellent connectivity and the presence of many of the world's major bandwidth providers, a key attraction of data residency in Montreal is inexpensive power. Powering and cooling servers generate substantial infrastructure hosting expenses, often outstripping the cost of servers over their lifetime.
Montreal's geographic location and climate make it the perfect place to build data centers for two reasons: hydro-electric power and efficient cooling. A significant proportion of ServerMania's Montreal facility is powered by inexpensive hydro-electric power, reducing the cost of powering our dedicated servers and the servers that support our cloud platform. Additionally, Montreal's power costs are regulated and prices are consistently lower than other tech hubs in Canada and the US.
Servers in our Montreal facility benefit from an innovative cooling system that takes advantage of the ambient air temperature, further reducing power consumption. By hosting servers and data in Canada, ServerMania's clients benefit from reduced hosting costs and play a part in reducing harmful fossil fuel use — Canada is cheaper and greener.
The combination of cheap power, great infrastructure, and strong privacy laws has created a data center boom in Canada, powering a flourishing tech economy and creating a robust employment market for engineers, system administrators, and developers.
In short, Canada is the perfect location for server hosting and data residency, which is why so many businesses of all sizes are migrating their data to Canadian facilities.
Don't miss our white paper — 4 Reasons Why You Should Consider Hosting in Canada — for more about Canadian data residency and the practicalities of migrating data to a Canadian data center.